The bedroom is a special place and should be decorated in such a way. In this room we rest after a hard day. We fall asleep and wake up, and so we finish and start each day. This room should therefore be absolutely most comfortable for us. This will provide us not only the right colors and textures of walls, accessories, which are responsible for creating a cozy climate in the bedroomit is also important to have the right lighting. What are the best lamps for a bedroom? You can find a lot of inspiration and ideas with the latest trends in catalogs, blogs and online stores.
Bedroom style
Before we get into choosing the right lighting, it's worth answering the question: what style do we want to decorate our bedroom in? This place is not only incredibly important for our comfort, but it is also so intimate that it should relate in style to the other rooms and also the preferences of the owners. So what style should you choose? Bedrooms may be decorated both in a very classic, elegant finish, as well as in accordance with the latest trends referring to style: Scandinavian, loft, or eclectic. It is important that this room becomes a climatic space, with a type of lighting that will allow us to function comfortably in it.
Ceiling lamps
The basic and necessary type of bedroom lighting, is to choose the right ceiling lamp. On the one hand, we can bet on the absolute classic in the form of a hanging lamp with lampshade or go in a more loft-like atmosphere of a copper-colored wire lampshade. These lamps may be single, double or triple, and may also contain different colors and patterns of lampshades. However, it is worth thinking about choosing something more daring, and yet how classic! Plafonds wood they will work well in a very subtle, as well as elegant interior. They will work well in a bedroom of any style, as you can find versions with a lampshade, in loft style, as well as presenting small spotlights. If you are also thinking about decorating a children's room in the future, you will find a lot of inspiration with plafonds adjusted to the climate of this type of rooms.
Standing lamps
The latest trends include placing standing lamps in the bedroom. These can be classic versions, allowing you to illuminate a selected part of the room, as well as special models of a more decorative nature, which look like old factory lamps or theatrical or television spotlights. Recently, lamps on tripods, which can be topped both with a lampshade and the above-mentioned spotlight, are in vogue
Bedside lamps
It is almost impossible to imagine a bedroom without placing one or two bedside lamps in it. We usually place them on bedside tables or, if a little bit bigger, just by the bed. We have a lot of choices here as well. The most popular are classic, small lamps with elegant or slightly more decorative shades. We can also find small wall lamps mounted in the wall above the bed, which are perfect for reading in the evening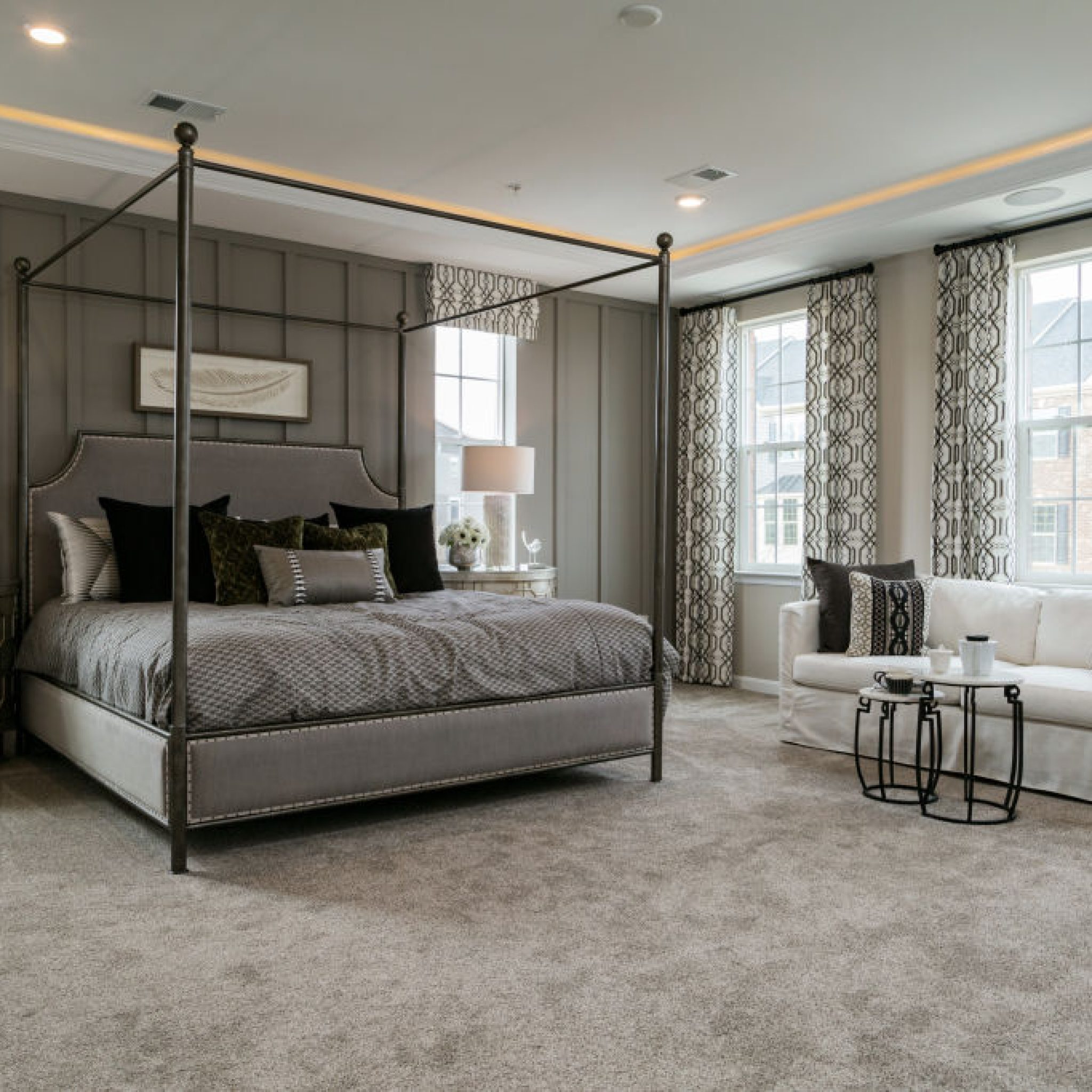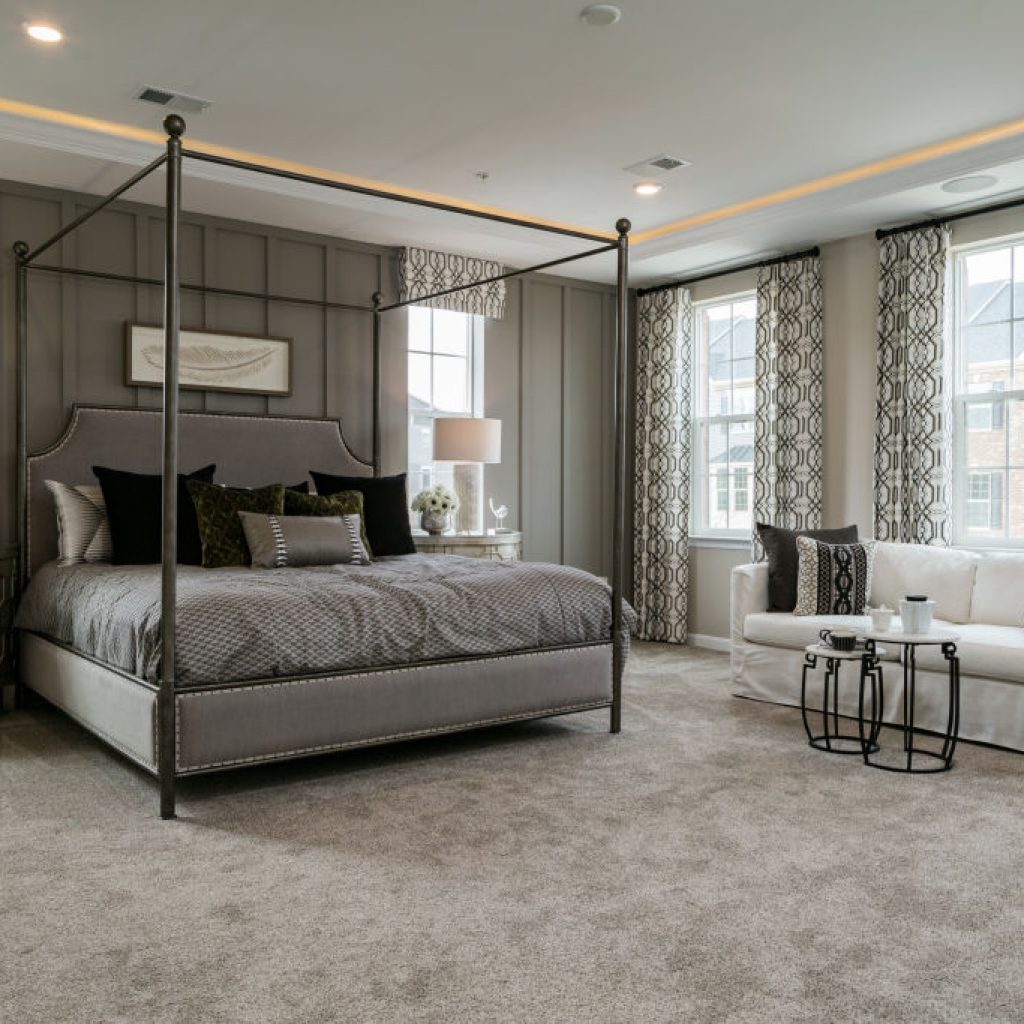 Choosing lighting for your bedroom
It's not just about style, but also about the functionality of the lighting you use in your rooms. When we are designing a new bedroom or we want to change the one we already have, it is worth thinking about the style of the room and also about the choice of appropriate lighting. Not only should it correspond to our aesthetics, but it should also be functional, i.e. adequately illuminate particular fragments of the room, provide us with the possibility, for example, of reading books, as well as create a sense of comfort and cosiness