Browns and beiges are the perfect colors to arrange the kingdom of the child. How to use these natural, subdued colors in the child's room to achieve an interesting effect? Here are the most interesting decorating ideas!
Beige and brown in the children's room – which styles do they suit?
Sandy, ecru, caramel, honey, camel, cinnamon or cognac shade fits into interiors decorated in the style:
These colors can also be successfully used by parents who want to decorate a room for their child inspired by Provence, minimalism, boho or Scandinavian design. Here are some inspiring arrangements of a room for a girl and a boy.
Children's room in earth colors – a girl's kingdom
Girl's room does not have to be maintained in shades of pink – a much more interesting effect can be achieved by using the potential of beige and brown. If we want to change the arrangement of our child's kingdom in a quick way, we can paint the walls in the color of milk coffee and hang curtains in the windows in a similar pattern. Remember that dark shades should be used in moderation so that the interior is not too overwhelming and gloomy
An interesting variety of walls will be stars, which will surely catch a child's eye. On the other hand, charming shelves in the shape of clouds will accommodate favourite books and mascots. What else cannot be missing in a girl's room? Wooden children's furniture! A strong trend in recent seasons are cabinets and beds in the shape of houses. Add some decorative pillows and a fluffy, star-shaped rug, which refers to the wall decors and you have a dream room.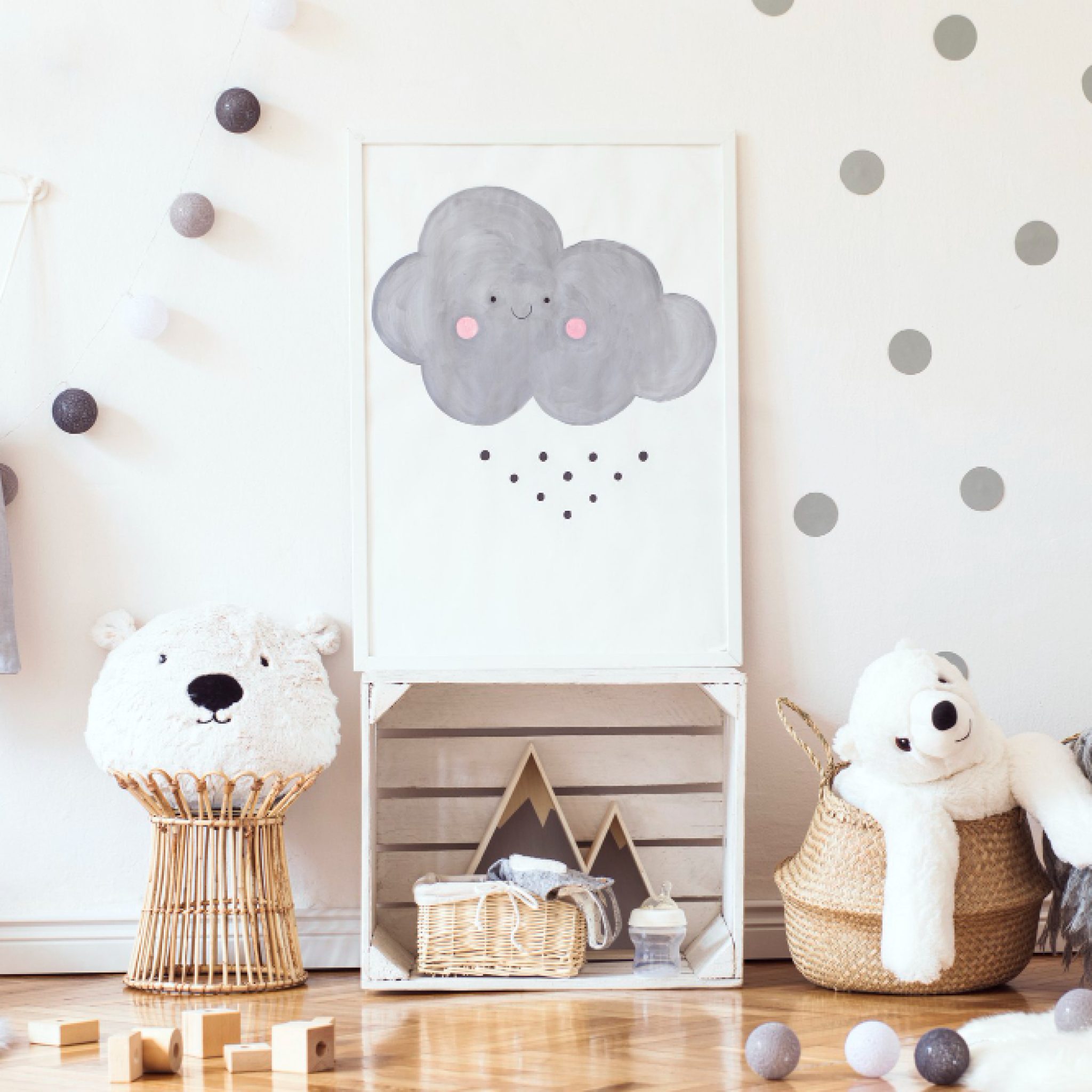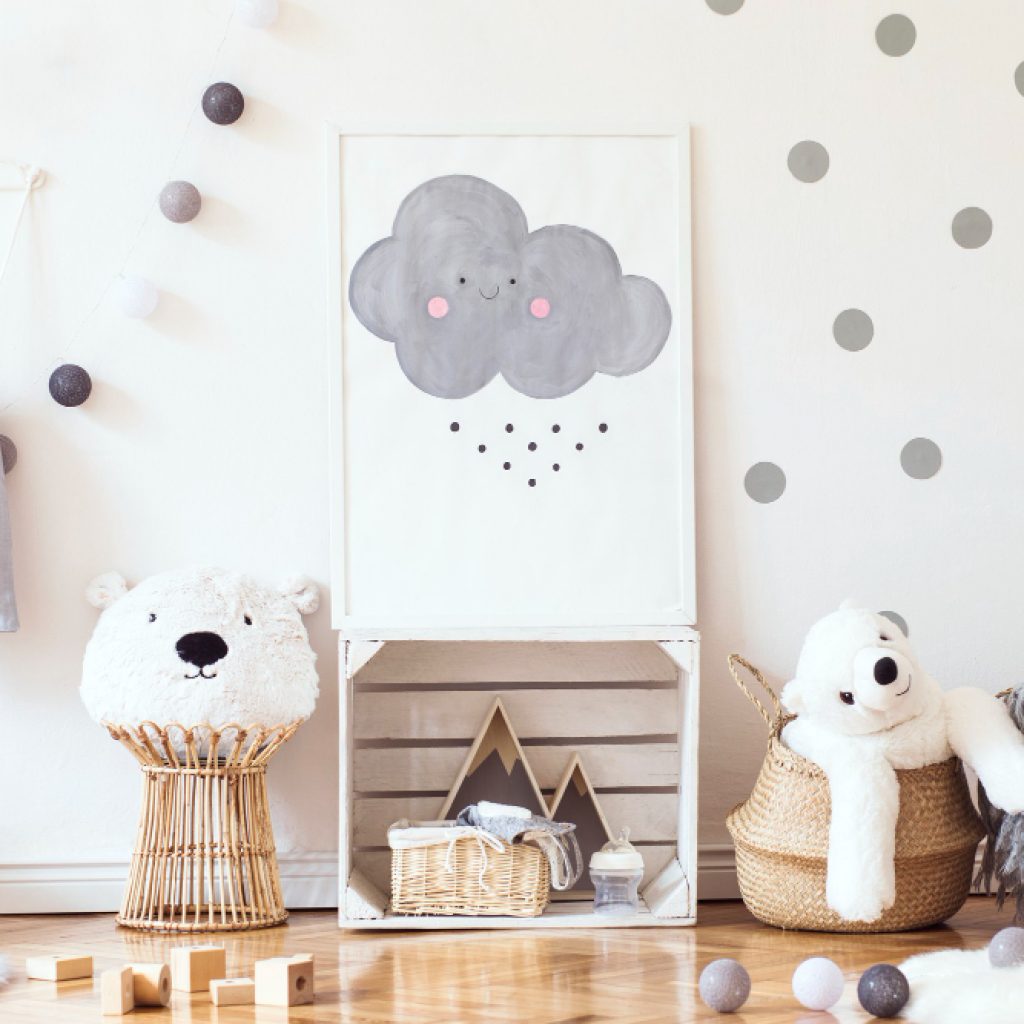 Room in browns and beiges – a boy's command center
Arranging a room in browns and beiges is a universal solution, which will suit also a boy. We can use very fashionable safari motifs – especially if your son loves exotic animals. We will conduct a metamorphosis of the walls thanks to colorful wallpaper with giraffes, palm trees, antelopes and elephants. African climate will emphasize rattan table and wicker lamp. A wooden bed in designer style will provide the kid with proper comfort and rest after a whole active day. The white floor made of planks or panels will be varied by a beautiful, round rug decorated with fringes in a honey shade.
>> See also: A room for a boy and a girl
What colors go with brown and beige? Invigorating accessories for children's room
To break the monotony of the brown color palette we can reach for contrasting colors – what will look good in the company of natural earth tones? A great solution will be additions in green, blue or lavender. A few decorative pillows, curtains, a rug or bedclothes from a different color family will be enough to liven up the interior and still enjoy a warm, homely atmosphere in the child's kingdom. A room dominated by beiges and browns can be complemented by colorful photographs of the child or pictures showing the child's favorite fairy tale characters. With beige and brown are fantastically composed of white and gray furniture, which we can reuse when after a few years we decide to arrange the room of a boy or girl according to a different theme
Beiges and browns – youth room ideas
Beiges and browns will also work great in the room of a teenager. We can use these colors to arrange the interior in boho style, which is loved by many adolescent girls. Just equip the room with a large, soft bed made of wood, a rattan armchair, openwork lamps and photographs referring to exotic vacations in far corners of the world. It will be a good idea to invest in bedding made of natural fabrics – noble, skin-friendly materials, such as linen and cotton should dominate in the boho room. We can use them to sew curtains, bedding, or pillowcases for decorative pillows.